I'm afraid the most exhilarating thing, is that you're owning the latest iOS 17 device. However, headache problems never stop bothering you when you're happily experiencing this. After update to iOS 17, many bugs probably come as you couldn't imagine before. It indeed frustrates you sometimes. But, there is nothing worse than data loss, such as photos, contacts, and messages are accidentally gone out of nowhere. Not only you, but the majority of you might also have gone through this issue. Is there any excellent software to help you fix it with 100% security? You find the right place here.
If you ask, what would I recommend? UltData from Tenorshare is exactly what you need now. Such feature-rich and handy tool are widely recognized by users for powerful data recovery from iOS 17 devices. This third-party software ensures you to do such things without any concerns. Maybe it stands out as itself shown below:
Retrieve any lost data whatever situation your device in. Accidental deletion and formatted, factory reset, upgrade/downgrade, locked, disabled, broken screen, jailbreak…
Various Data Types (35+ files)Support. Messages & Message Attachments, Contacts, Photos, Videos, Safari History, Kik, WeChat, WhatsApp messages and attachments, Tango…
Compatible with Different iOS Devices. iPhone 11, iPhone XR/XR MAX/XS, iPhone X, iPad Air/mini/Pro, iPod touch…
Nearly 100% Recovery Rate.
Recover Data from iPhone, iCloud and iTunes Backup
Friendly Use with Only Three Steps
Extra iOS 17 System Repair
Social Apps Backup& Restore on iOS 17 devices
What a load of features exhibited in front of you, and maybe you have been triggered huge interest in how to use this powerful software to recover lost photos, contacts and messages on iOS 17 device.
Recover Data from iOS Device
As I have mentioned before, if you want to rescue lost precious photos which may be full of memories, but without any backups, just recover them from the device itself. UltData really saves you from the bothered situation.
Connect your iOS device with PC or Mac and launch UltData. If your device cannot be recognized, this software helps you with that. Personally, feel very useful for beginners.
Next, it scans the device automatically.
Preview what has been scanned, pictures for example can be looked through.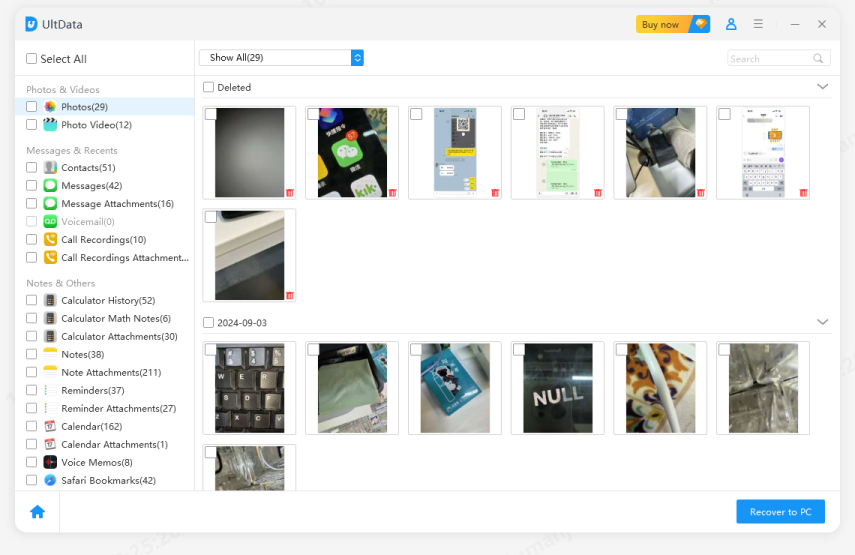 Also, messages, contacts, and notes are supported to be preview and print.
You can recover the file to the device or computer. Before that, set output format as you will especially for messages, contacts and notes.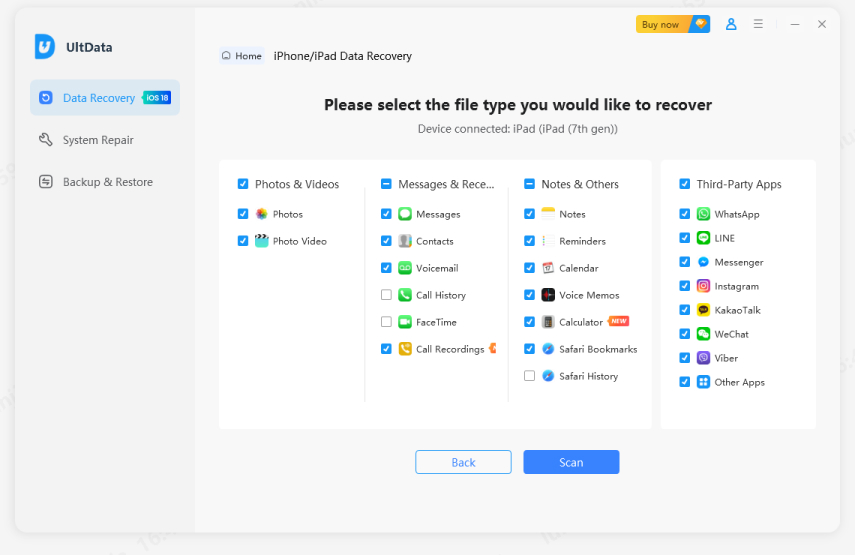 Recover Data from iTunes Backup
Sounds pretty easy to recover lost or deleted data from your device. Note here: If you want to put important data back, just do it as soon as possible. What if haven't found the very urgently needed photo or message? Now head to recover from iTunes backup.
UltData scans all iTunes backups and chooses your device from the list. Especially point out that it helps you correctly store and find back deleted iTunes backup files.
After the iTunes backup file is completely scanned, like what has been described before, preview lost photos, contacts and messages.
Start to recover the file immediately and optionally save it to the device or computer. If you put your contacts and messages to the device, remember to connect with the USB cable and they are shown unread on apps.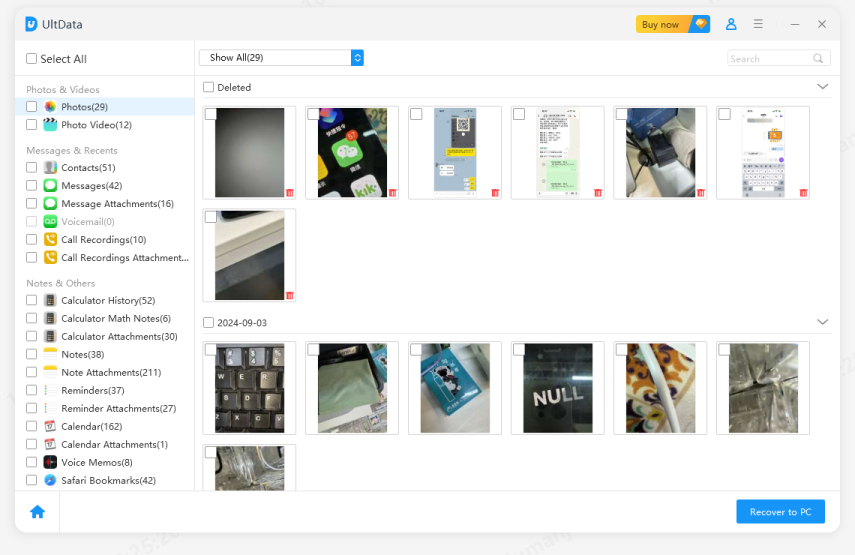 Recover Data from iCloud Backup
OK, you must have got your photos, messages, contacts or whatever file at the moment. Some of you clap hands and say good, but some of you sigh with pity. Attention, please! This software benefits you with less effort from another excellent feature, recover lost data from iCloud backup.
Move to "Recover from iCloud backup" and login to iCloud with Apple ID and passwords.
All backups are listed with different name, date, versions, size and choose your device.
Next, file types include Photos & Videos, Message & Call log, Memos & Others display.
Download files from iCloud and preview full information from any file.
Now set the output format before starting to recover lost files. Media files like photos will be restored to the default format. If you save contacts and messages to the device, do as recover data from iTunes backup.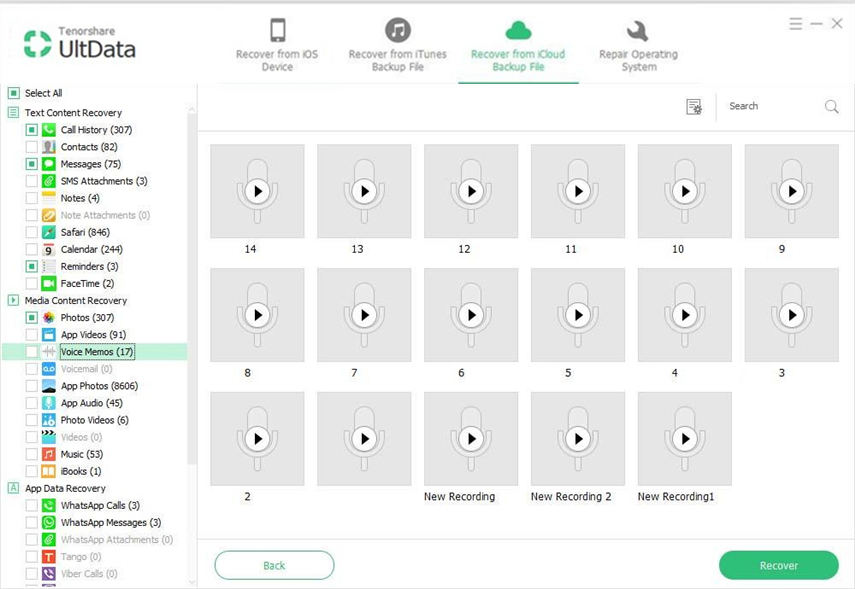 Repair iOS 17 Problems
If your iOS 17 device is stuck at the Apple logo, recovery mode loop, black screen and other issues cannot be recognized, don't hesitate to use it to fix.
Go to "Fix iOS system" and click Fix Now. If your device is not detected, a tutorial prompts to guide you on how to do (by entering recovery mode/DFU mode).
After the device is successfully connected, download and select firmware.
It takes a while to repair iOS problems.
If the standard repair way doesn't work, advanced repair may be helpful but your data will be erased.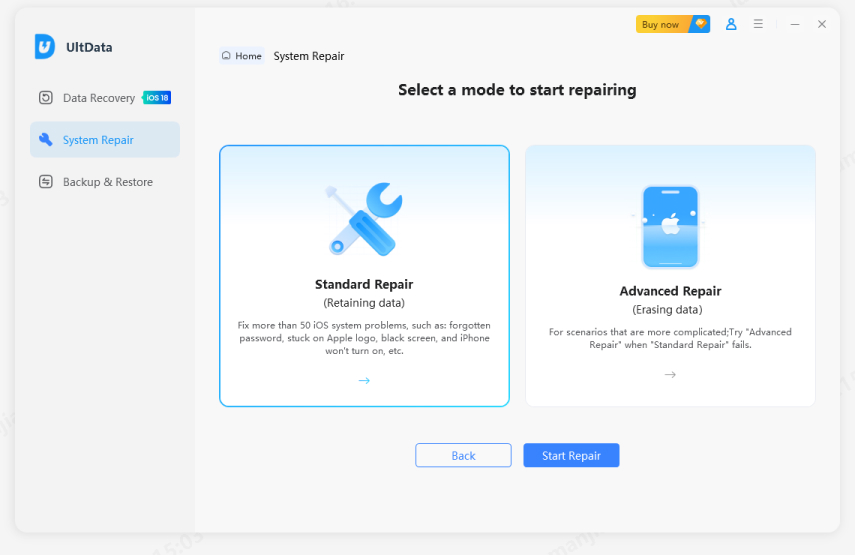 Backup & Restore Social App from iOS 17 Device
This new feature satisfies many of users needs when they change another device or want to back up important data on some social apps. At the moment, this backup and restore function just fits for Macs.
1. Turn on and choose which app do you want from WhatsApp, Line, Kick, Viber, and WeChat.
Click to back up and the process is quickly done.
Here you can check out all backup files (files you once backed up with iTunes or UltData before included).
If you need to restore, there is a list of backup files(including UltData backup and iTunes backup).
Next, choose one backup and it starts to scan the backup and preview all data from social apps.
Now restore to Mac(only applied to data on attachment ) or device.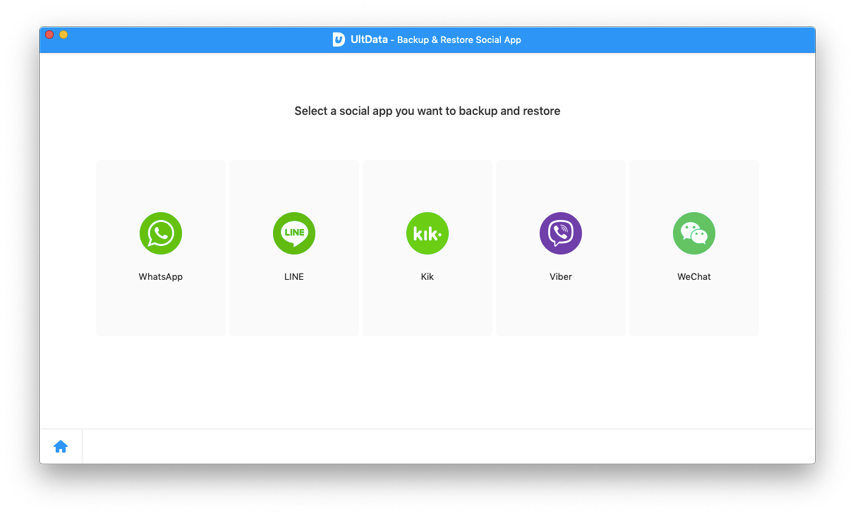 Conclusion
Next time, you happen to lost confidential data on iOS 17 device, why not try marvelous UltData? It ensures you to recover from the device and iTunes & iCloud backup. Totally comprehensive ways to solve only with easy steps. Of course, extra excellent features such as repair iOS 17 problems, restore and back up social apps from iOS 17 devices completely raise your expectations for a good smartphone solution provider.
Also read: